Maurice E. Moylan ("Mo") has practiced law in Virginia since 1987 and was a partner with the Law firm of Matricardi & Moylan, L.L.P. from 1990 to the end of June 2011. Mo is currently the principal in the Law Office of Maurice E. Moylan, LLC, which he started in July 2011. Mo currently focuses on all aspects of family law, civil litigation, landlord/tenant issues, business formations, Homeowner Association issues, collections, criminal misdemeanors, traffic offenses and numerous other legal issues. He has tried hundreds of cases for plaintiffs and defendants in numerous Virginia courts in many areas of law.

Mo is a member of the local bar associations, and participates in several community activities. Outside the office, Mo has coached youth sports the last twelve years in both Fairfax and Prince William Counties, including the Fairfax Police Youth Club, Gainesville District little league and Gainesville District basketball league. Mo was a head coach in the Gainesville Cannons AAU and USSSA baseball program from 2004 to 2008, ran the fall baseball program at Battlefield High School in 2008 and 2009, and ran the summer league baseball program at Battlefield High School in 2008, 2009 and 2010. Mo and his wife, Margarita, have been married since 1992 and have lived in Prince William County with their children, Christopher and Lexi, since July of 2002.

Mo was raised in Alexandria, Virginia. He graduated from Bishop Ireton High School in 1980 and from the University of Scranton in 1984 with a B.S. degree in Economics/Finance. Mo played baseball in each of his four (4) years in both high school and college, and was the captain of each team during his respective senior years. He received his J.D. degree in 1987 from the University of Baltimore School of Law and is admitted to practice in Virginia state and federal courts.

Mo is dedicated to giving quality and honest legal advice at affordable rates. He takes pride in developing an open, honest and trustworthy relationship with his clients. This philosophy has guided him in private practice since 1987 and shall continue to guide him in the future.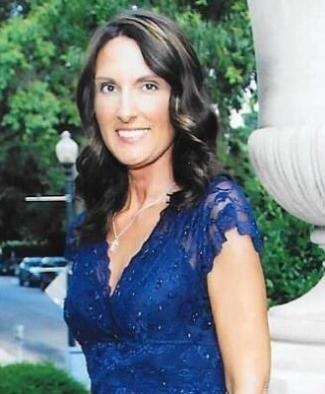 Wendy Tuggle Carpenter joined Matricardi & Moylan, LLP in October 2005. She is currently the Office Manager and Paralegal at The Law Office of Maurice E. Moylan, PLLC, which opened July 2011. Prior to joining, Wendy was an intern for the Chief Judge in the Cumberland County Judges Chambers, and a paralegal for the law firm of Rand & Gregory in Fayetteville, North Carolina. Prior to her education in legal studies, Wendy was a Senior Personal Banker at Wachovia Bank and was a member of the U.S. Army Reserves.

Wendy was raised in Stoneville, North Carolina and attended Stoneville High School. Wendy is currently in graduate school at Liberty University. She has a B.S. in legal studies from Peirce College and graduated summa cum laude. She also holds an Associate of Applied Science Degree in paralegal studies from Fayetteville Technical Community College. Wendy participates in several community activities and is active in youth sports. Wendy has been in the military community for over 21 years. Her husband, Russ, recently retired from the US Army and they have been married since 1992. They reside in Haymarket with their son, Dylan. Outside of the office, Wendy enjoys traveling with her son's hockey team and volunteering at the local Food Pantry.

Wendy assists with all aspects of office management, including case and file management, discovery preparation, research, and litigation support.